Gypsum board, commonly known as drywall, is the technical product name used by manufacturers for a specific board with a gypsum core and a paper facing.
Gypsum board is the premier building material for wall, ceiling, and partition systems in residential, institutional, and commercial structures and is designed to provide a monolithic surface when joints and fastener heads are covered with a joint treatment system.
One principal advantage of gypsum board over plywood, hardboard, and fiberboard is its strong fire resistance. Gypsum products also provide sound control, economy, versatility, quality, and convenience.
Regular Gypsum Boards
Regular gypsum board is an interior drywall material used for walls and ceilings in new construction or renovation work. It attaches directly to wood and metal framing or existing surfaces using screws, nails or adhesive.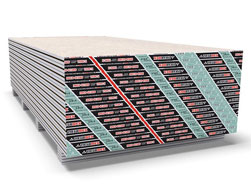 Mold Resistant Gypsum Boards
Mold Resistant gypsum board is designed for use in interior wall and ceiling drywall applications. Featuring green treated face paper and a moisture-resistant core, this board provides extra protection against mold and mildew compared to traditional paper-faced gypsum wallboard products in high humidity areas such as kitchens, bathrooms, basements and laundry rooms.
The board scores snaps easily. With proper surface preparation, it will accommodate a variety of decorative treatments such as paint and wallpaper.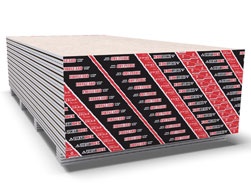 Fire-Rated Gypsum Boards
Fire Rated interior drywall products for wall and ceiling construction, and classified for fire resistance, are designed for direct mechanical attachment to wood or metal framing for use in building assemblies with a designated fire-resistant rating.
The noncombustible, dimensionally stable gypsum core has been reinforced with glass fibers, increasing its strength and its resistance to the passage of heat.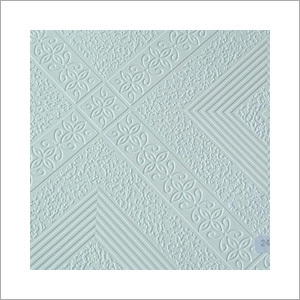 Vinyl Ceiling Tiles
Vinyl Ceiling tiles provides a variety of uniquely different designs that adds a beautiful elegance to your space. A reinforced plasterboard core is finished with a very high quality lining that offers a durable face that is easy to clean.
Click to add an engaging title. High quality images go a long way in looking professional online.